PENTHOUSE PREMIUM OCEAN FRONT 2B2B WHALER CONDO-180 DEGREE OCEAN VIEW
Summary
Condo, 2 Bedrooms + Convertible bed(s), 2 Baths, (Sleeps 6)
OCEAN FRONT 2B2B CONDO ON KAANAPALI BEACH MAUI
THE QUIETEST CONDO ON KAANAPALI BEACH
LAHAINA, THE EIGHTEENTH CENTURY WHALING CAPITAL IS 3 MILES AWAY
A WIDE VARIETY OF RECREATIONAL ACTIVITIES JUST MINUTES AWAY
Details
Room Type:
Entire home/apt
Property Type:
Condominium
Amenities
Essentials
Towels, bed sheets, soap, and toilet paper
Photos
House rules
Check in after: 4 PM
Check out before: 11 AM
No events or parties
No smoking
Not suitable for pets
Infant-friendly (0-2 years)
Child-friendly (3-12 years)
Description
OCEAN FRONT 2B2B CONDO ON KAANAPALI BEACH MAUI
THE QUIETEST CONDO ON KAANAPALI BEACH
LAHAINA, THE EIGHTEENTH CENTURY WHALING CAPITAL IS 3 MILES AWAY
A WIDE VARIETY OF RECREATIONAL ACTIVITIES JUST MINUTES AWAY
We bought this unit because we fell in love with the spectacular view visible from this corner penthouse ocean front spacious Condo with a wrap around Lanai. There is no finer view in all of the South Pacific with more than a 200 degree panorama of Kaanapali Beach, Maui's finest Beach together with scenic views of Lanai, Molokai, Kaanapali Beach and the West Maui Mountains. Floor to ceiling windows allow unobstructed ocean views from the completely remodeled bedrooms, living room, dining room and kitchen. Three flat screen HDTV's and in house washer and dryer provide convenient living options. Both bathrooms have been completely remodeled with floor to ceiling tile, granite counters and rain glass shower doors. The floors in the kitchen, entryways and hallway have been replaced with ceramic tile and new carpet has been installed throughout the rest of the condo.
The Whaler has recently completed more than $40 million worth of property renovations and enhancements over the last 5 plus years. The ocean front heated pool has a new paver deck and new 10 foot diameter hot tub. On the property there is a fully equipped exercise room, sauna, business center, and tennis courts. The newly redesigned courtyard with a new larger koi pond is magnificent. The covered garage between the towers has been refurbished including a new waterproof membrane over the roof. Both Towers have had their railings replaced and new tile applied to the lanai decks and both buildings have been repainted. A new wider more elegant driveway has been built at the Porte Cochere where you check-in. The entrance off Kaanapali Parkway has been redesigned.
The location puts convenience two world class golf courses close by, with at least a dozen restaurants within walking distance. Next door is The Whaler's Village Shopping Center with many upscale shops, a whaling museum. Five hotels, and five other condominium projects are nearby. A paved promenade allows easy strolling along Kaanapali beach. A free Trolley allows you ride between all the properties on Kaanapali Beach.
Lahaina, The Historic Whaling Capital of the Pacific is three miles away and contains many historic buildings dating from the early to mid 1800s plus shops, art galleries, restaurants, movie theaters, live theatre and a magic show production.
Please go to our website for more information on things to see and do and our recommendations on dining during your stay in Paradise; https://thewhaler1252.com.
Keywords: Oceanfront Condominium
Finest View On Maui
Kaanapali Condo
180 Degree Panoramic View
Maui Condo
Ocean Front Condo
Full refund is given for cancellations up to 60 days prior to the first day of occupancy(120 days for Christmas rentals). For cancelations received less than 60 days prior to the first day of occupancy(or for Christmas rentals 120 days prior to occupancy) refund is given according to the ability to re-book the unit less a re-booking fee of $250 and any commissions or credit card fees.
Our HAWAII GE and TA tax number is 203-112-8576-01.
Our on island contact is David Madrigal who with his family also does our cleaning and minor maintenance. His cell phone number is 808-344-5065 and his email is: thegr8iam@gmail.com.
Reviews
We recently retired after 40 years in banking as well as celebrated our 35th anniversary and there wasn't any question where we would go to celebrate. We honeymooned in Maui (as well as Oahu and Kauai, but we all know "Maui No Ka Oi"!). We've stayed at The Whaler several times in the past, but always looked up at The Penthouse and said one day we're staying there! We were not disappointed! The condo is beautifully furnished and had absolutely everything we needed. Very clean with nice towels and linens and how awesome it has its own washer and dryer! Floor to ceiling windows so you didn't miss any of the view even if you're inside. But, it's the huge wrap around lanai and view of the ocean that will have us coming back! The ocean is so close and so clear you can watch the sea turtles swimming by and you just feel you're in another world as you look over to the right and see the island of Molokai and to the left the island of Lanai. We love to go to Black Rock which you can see from the lanai as well! The Whaler grounds are immaculately kept, swimming pool is awesome and loved watching the children feed the fish each morning at the koi pond. We also love the Kaanapali area - we walked the 1+ mile walkway along the ocean each morning passing condos and great restaurants and love the shopping at Whaler Village. Lots of activities too with surfing, snorkeling, paddle boarding, jet skis, cruises (many leaving from the shore), luaus, and parasailing. Even now we can still hear the waves, feel the warm breezes, and see that beautiful view. It was a great way to usher in our retirements and a great way to kick off another 35 years! Mahalo Dr. and Mrs. Fall for allowing us to spend some time in your second home with a million (I'd say trillion!) dollar view in Paradise! Rick and Emma Vandeveer
Christmas 2017-New Years 2018
This is a very nice condo with great views. Weather and water were wonderful. Went over to Molokai and Lanai for guided day trips. Also drove the road to Hana (rent the tour guide app for your phone $6), snorkled, ziplined, went deep sea fishing, went to Luau, did volcano downhill bike ride, did the submarine tour, and ocean kayaked. It was very convenient being located right next to Whaler's Village. Mama's fish House in Paia was excellent. Overall, Maui and Whaler1252 were a great vacation destination.
We celebrated our 25th wedding anniversary in Maui, and this condo really made our trip to the islands special. The location cannot be beat, with a beautiful beach, snorkeling, swimming, shopping and restaurants at your door step. The view from the unit is phenomenal and many hours were spent on the lanai enjoying cocktails, conversation and beautiful sunsets. The unit was spotless, and fully stocked with everything you need for a comfortable stay. I greatly appreciated all the great insights and information Gordon provided us regarding the condo and the area. The front desk staff was extremely friendly, helpful and made us feel very welcome at check in and during our stay. I look forward to future trips to Maui, and leasing this unit again. I can honestly and unequivocally recommend this unit! Thanks Gordon for Maui memories!
We are frequent guests of the Whaler over many years. This visit was our best! The view from this unit is the best you will find. The owner was extremely easy to work with very accommodating for all of our needs. The Whaler has invested in significant upgrades over the past several years and all of the amenities now are great. You will not want to go back home!
Once again, our stay at #1252 Condo was perfect. Being on the top floor we got to enjoy seeing whales breach that no one else saw, we also got to see at least 4 turtles each and every morning going south. Just relaxing on the lani, watching the sunrise & sunset didn't get any better. Shopping & the night life close by is a plus, The Whaler Village offers a good selection of shopping. Many Thanks to Gordon & Carole for letting enjoy their 2nd home as our home. We will return.
This review has taken too long to write because our 1252 Penthouse experience was too great! We can't write a review that accurately describes 1252, but here is our attempt...there is much more. The 1st time you enter 1252 the view will stop you. When we 1st walked in my daughter and granddaughter walked in first, then stopped. My wife and I bumped into them until we saw the view. WOW! The porch was our morning and evening spot. Our morning coffee tasted special there. Beach activities and access are indescribable. Surf lessons were fun and challenging. Snorkeling the best. Beach people friendly and helpful. There is so much more…
This week was a blessing for our family. The condo was beyond beautiful and all we can talk about is how to figure out a way to come back every year. Thank you so much!
Fantastic views from this 2 bedroom 2 bathroom beachfront penthouse condo. Extremely quiet as built very solidly and on opposite side to the Whaler Village shops. Parking underneath. Restaurants, bars etc metres away. Owner is a true gentleman and helpful and efficient. If you want to stay on Kaanapali beach and swim with the turtles and fish at black rock about 150 metres walk up the beach you could not find a better property.
GORGEOUS condo on the most beautiful beach! The wrap-around balcony was breathtaking! This was truly a relaxing vacation. We cannot wait to come back here.
We have been vacationing at The Whaler for several years and have stayed in many beautiful units. By far, the views from this unit are second to none. Immediately entering the unit you are drawn to the sliding glass doors that lead directly to the wrap around lanai. The panoramic ocean and mountain views just take your breath away. Inside, the unit had very comfortable furnishings and was well equipped with all the conveniences we needed. The bedrooms were large and spacious and both had views of the ocean. We really felt at home during our stay. The proximity to the beach, the beachfront pool, along with the shops and restaurants at Whalers Village is unmatched. We certainly look forward to staying in this unit again.
Spectacular view with phenomenal accommodations.
This is my 14th trip to Hawaii. The stay at Whaler's at this unit overall was the best accommodations we have ever had. The unit was phenomenal. The view was unmatched of both the ocean and Haleakala. There was easy access to the beach. The tennis courts were in superb condition. The pool and Jacuzzi were great. The owner provided helpful instructions. Our entire family enjoyed this and hope we can do it again soon.
What a great week! Where to start? Even though we picked one of the busiest weeks of the year we had no problem with feeling like any part of the area was over crowded. We rarely had to wait more than a couple minutes for the elevator and we had no waiting to use the large grilles for dinner. The whole Whaler facility is basic but we felt that anything we needed was in easy walking or driving distance. The walkway along the beach is fantastic and stretches from the Black Rock down to the Hyatt Regency. Along the way is shopping at Whalers Village as well as sign ups and rentals for pretty much any water activity you would like to try. We wanted to see and do as much as we could in the week we were there. That is no where near long enough! Horseback riding at Mendes Ranch on the north side of the island, walking down to the blow hole, Kapalua Coastal trail, Front Street in Lahaina for dinner and nightlife, snorkeling at Black Rock, Luau, Ziplining, etc., etc., etc. The condo was a fabulous place to stay! Thanks! The pictures don't do it justice. Beautiful lanai, with spectacular views. Everything was perfect-plenty of room, comfy beds and gorgeous sunsets!
This was the 3rd time we have enjoyed this incomparable condo, undoubtedly with the BEST views on Maui and hopefully it won't be our last. These photos do not do it justice...there isn't even a photo of the ocean view and the ocean views are completely 180 degrees, along with fab mountain views (as if you'd ever look at them!) Private, nicely appointed, spotless. In a word, perfection.
One of the most beautiful places on earth.the condo was great just like the lovely pictures,we had every thing we needed and more.The view was incredible all ways,if we were there at the condo we were out on the lanai enjoying the view.There are so many things to do within walking distance,shopping,dining,of corse the beach is steps away,snorkeling,dinner cruise,more things to do then time.We had a wonderful time on Maui and would love to return and stay in the same condo I don't think we could of stayed any where better ,it's awesome and the owner was too!THANK YOU!how nice of you to share your lovely home .
Our first visit to Maui, but not our last!
Keeping in theme with the other reviewers, this condo had an amazing view and all the amenities for a comfortable and enjoyable stay. We traveled to Maui for our first time and would definitely go back. The condo had ample space to put everything away whether in the bedrooms or bathroom and we enjoyed the A/C and wonderful breezes on the lanai. The view is breathtaking and can't be beat. We did our share of eating out and cooking in...the BBQ area and grills have recently been updated and we found ourselves eating outside under the stars a few nights. Would highly recommend to anyone particularly traveling as a family.
A perfect, memorable vacation!
This condo has the best view on all of Kaanapali beach! With its oceanfront location on the top floor, you can see Lanai, Molokai, and an expansive view of the Maui mountains. It's breathtaking! This condo was very comfortable for my family of 5, with 3 teenagers. The location was perfect. It's right next door to Whaler's Village, restaurants and a short drive to Lahaina. Snorkeling at Black Rock at the opposite side of the beach, was incredible. Within 15 minutes of snorkeling there, I snorkeled over a shark, stingray, 2 huge sea turtles, a barracuda, and tons of fish. The condo was bright, clean, equipped with most everything you need, and very comfortable. I highly recommend this condo for a fantastic stay on Maui. We hope to be back!
Majestic views, plenty of space, perfect location.
My family travels to Maui every year and typically stays at one of the big resort hotel properties. This year we decided to use VRBO and found this exceptional condo. Being on the top floor of the most central property in Kaanapali afforded us stunning views of Black Rock, the golf course, and surrounding mountains. The condo is in great shape and offers plenty of room for a family of four to spend two weeks without ever feeling "on top of each other". The central A/C provided a welcome respite from the hot days spent at the beach and helped cool our sunburns at night. Each of the bedrooms and the living/dining area has it's own separate A/C controls, ensuring comfort for everyone. The lanai on this condo is absolutely incredible in both size and usability. One could easily spend a few days just enjoying the ocean breeze on the lanai while enjoying a good book or two. All of the modern amenities are accounted for with high-speed wireless and flat screen televisions included. I would absolutely recommend this condo to my friends and family and had a perfect vacation. The owners are accommodating and easy to work with, earning my five-star review!
Our family of young adult children along with my wife and I feel extremely fortunate to have come across this rental. Fantastic view and accomodations. Ready access to the best beach on the island. Snorkeling, boogie boarding, beautiful shoreline walks, etc. We rented car to take in other parts of island but could have easily gotten by just spending whole week right there. Hope to be back at this same condo. The condo was comfortable and well equipped.
Simply the best condo on Maui!
This beautiful condo is simply the best condo on Maui! It is the top floor corner unit and it has the best views: panoramic ocean and island views as well as views of Black Rock and the mountains. Its location is right next to the Whaler Village (with the wonderful Hula Grill and Lailani's restaurants, as well as convenient ABC store) steps away, yet because this condo is on the corner facing Black Rock, it does not get any noise from there...perfect! The condo itself is well appointed, extremely spacious and comfortable. The wrap around lanai is enormous. This was our second stay and won't be our last.
We loved our stay in Maui, and this was in no small part due to this wonderful condo. The location is perfect, next to Whalers Village (with great restaurants and shops) and a five minute walk to Black Rock (Possibly the best snorkeling spot on the island). The view, which is spectacular, can be enjoyed from every room. Even the hurricane - which pretty much fizzled - could not put a damper on our stay. Dr. Fall, the owner of the condo, was great and even called to ensure everything was satisfactory. We will make every effort to stay here again.
Amazing sunset from the lanai!!
Watching the sunset and whales from the lanai was amazing and great way to end the day. The counter height patio furniture was a nice touch as you could sit at the table and see over the lanai railing. The condo was exactly as pictured. We had 4 adults and 2 teenager and were very comfortable in the 2 bedroom condo. The owners called on arrival to see if we had any questions. We had an amazing stay and highly recommend 1252!
Perfect.......amazing........
Exquisite.....perfect.....spectacular.....This was our first time vacationing in Maui, and will be the only place we will return to. The condo was more than we had imagined. The owner was extremely helpful and knowledgable about the island. The Whaler complex is run by the most professional, as well as the friendliest employees one could ever have the pleasure of meeting. The grounds were immaculate. The views from the lanai have to be the best on the island. Whales, dolphin, and turtles swam past daily. Walking distance to fine dining and shopping an added bonus. A++++++++++++++++++++++++++++
This is the first time staying at The Whaler. The owner of the condo was so easy to talk to and he worked with us on every detail. His condo is as beautiful as the photos. The views are endless from his condo! We were able to relax and everything is in walking distance. We look forward to coming again next year!
This condo has the best view compared to any property on the entire stretch of the Kaanapali beach. The amenities in the condo are great as well. The kitchen was more than fully equipped with everything we ever needed. The beds are very comfortable and they even have beach-gear for guest use that came in handy. Overall our stay was very smooth and we couldn't have asked for anyplace better than Dr Falls condo for our visit to Hawaii. As a family we cannot imagine staying anywhere else if we were to revisit the island.
This was our second time staying in this unit and it gets better each time.The view is by far the best on west Maui.I would highly recommend it to anyone looking for the ultimate Maui experience.You will want to come back.
Nixt family--Chicago and Kansas City.
I have been staying at the Whaler since 1980 and simply love the unit. The best views, very clean and comfortable, especially the beds. The owner is extremely helpful and great to work with and communicate with. We have stayed in his unit twice and will always be back. There is nothing better than waking up to turtles, whales, rainbows, and the beautiful ocean on the balcony. We spend a lot of time in the unit just soaking in the gorgeous views, even at night with all the stars. We meet a lot of nice people visiting and owners at the Whaler. You can't beat the views and overall location!!! I completely recommend this property to everyone. The pictures are a good representation and when I am there I never want to leave!
Our amazing Maui home away from home!
We LOVE this condo! Best views in the island, all the amenities, and so much to do within walking distance. It's the 4th time we've stayed here, and we'll be back again!
The views are unsurpassed! It is truly amazing and quite an experience. The pictures don't do it justice. The location on Kaanapali is fabulous.
My girlfriend and I rented this beautiful condo for 10 days to get away together after I returned from a 7 month deployment. We had the most amazing time. The view was so spectacular that we had breakfast every morning on the balcony, and were hardly able to tear ourselves away from the view to explore the rest of the island! The condo is extremely spacious and there are wonderful floor to ceiling windows in all the rooms that make the most of the view. This will always be a special place for us because at the end of our stay, I proposed!
My girlfriend and I rented this beautiful condo for 10 days to get away together after I returned from a 7 month deployment. We had the most amazing time. The view was so spectacular that we had breakfast every morning on the balcony, and were hardly able to tear ourselves away from the view to explore the rest of the island! The condo is extremely spacious and there are wonderful floor to ceiling windows in all the rooms that make the most of the view. This will always be a special place for us because at the end of our stay, I proposed!
About the Host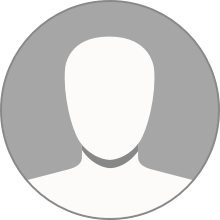 Gordon Fall
Jul 30, 2018 Carole and Gordon Fall and their family have been coming to Maui since 1971. Carole is a retired anesthesiologist and Gordon is a semi-retired family physician in their home city of Seattle. Their family includes 3 children, two son-in-laws and 5 grandchildren. They purchased their first Maui home in The Whaler in 1976 and have owned three different units in The Whaler. Currently, they own and use 1252 which is the penthouse unit in Tower II. At least two to three times a year they stay in their unit in The Whaler for several weeks or months at a time. They are constantly upgrading the unit or adding or changing furnishings. Carole and Gordon purchased this Condo in 1980 WHY CAROLE AND GORDON CHOSE THE WHALER Carole and Gordon have traveled extensively to every continent and have found that there is no better place than Maui to combine relaxation, peacefulness, safety, along with a wide variety of recreational and entertainment activities and== an ideal year round climate. This realization and the relatively easy access to Maui from Seattle prompted them to initially buy their first unit in The Whaler in 1975 and then as the family grew in 1980 bought this 2B2B unit to better accommodate the family. WHAT MAKES THIS CONDO UNIQUE Staying in The Whaler allows you to walk the length of Kaanapali Beach and visit 5 hotels, numerous condominium projects, more than a dozen restaurants and many shops without ever having to cross a street. Swimming, surfing, fishing, snorkeling, sailing, tennis, golf, many restaurants and shops are just a few yards away. In 1252 in The Whaler you have both the finest view on Maui and the quietest location in The Whaler.
or call if you have any questions on this listing.