PENTHOUSE PREMIUM OCEAN FRONT 2B2B WHALER CONDO-180 DEGREE OCEAN VIEW
Summary
Condo, 2 Bedrooms + Convertible bed(s), 2 Baths, (Sleeps 6)
OCEAN FRONT 2B2B CONDO ON KAANAPALI BEACH MAUI
THE QUIETEST CONDO ON KAANAPALI BEACH
LAHAINA, THE EIGHTEENTH CENTURY WHALING CAPITAL IS 3 MILES AWAY
A WIDE VARIETY OF RECREATIONAL ACTIVITIES JUST MINUTES AWAY
Details
Room Type:
Entire home/apt
Property Type:
Condominium
Amenities
Essentials
Towels, bed sheets, soap, and toilet paper
Photos
House rules
Check in after: 4 PM
Check out before: 11 AM
No events or parties
No smoking
Not suitable for pets
Infant-friendly (0-2 years)
Child-friendly (3-12 years)
Description
OCEAN FRONT 2B2B CONDO ON KAANAPALI BEACH MAUI
THE QUIETEST CONDO ON KAANAPALI BEACH
LAHAINA, THE EIGHTEENTH CENTURY WHALING CAPITAL IS 3 MILES AWAY
A WIDE VARIETY OF RECREATIONAL ACTIVITIES JUST MINUTES AWAY
We bought this unit because we fell in love with the spectacular view visible from this corner penthouse ocean front spacious Condo with a wrap around Lanai. There is no finer view in all of the South Pacific with more than a 200 degree panorama of Kaanapali Beach, Maui's finest Beach together with scenic views of Lanai, Molokai, Kaanapali Beach and the West Maui Mountains. Floor to ceiling windows allow unobstructed ocean views from the completely remodeled bedrooms, living room, dining room and kitchen. Three flat screen HDTV's and in house washer and dryer provide convenient living options. Both bathrooms have been completely remodeled with floor to ceiling tile, granite counters and rain glass shower doors. The floors in the kitchen, entryways and hallway have been replaced with ceramic tile and new carpet has been installed throughout the rest of the condo.
The Whaler has recently completed more than $40 million worth of property renovations and enhancements over the last 5 plus years. The ocean front heated pool has a new paver deck and new 10 foot diameter hot tub. On the property there is a fully equipped exercise room, sauna, business center, and tennis courts. The newly redesigned courtyard with a new larger koi pond is magnificent. The covered garage between the towers has been refurbished including a new waterproof membrane over the roof. Both Towers have had their railings replaced and new tile applied to the lanai decks and both buildings have been repainted. A new wider more elegant driveway has been built at the Porte Cochere where you check-in. The entrance off Kaanapali Parkway has been redesigned.
The location puts convenience two world class golf courses close by, with at least a dozen restaurants within walking distance. Next door is The Whaler's Village Shopping Center with many upscale shops, a whaling museum. Five hotels, and five other condominium projects are nearby. A paved promenade allows easy strolling along Kaanapali beach. A free Trolley allows you ride between all the properties on Kaanapali Beach.
Lahaina, The Historic Whaling Capital of the Pacific is three miles away and contains many historic buildings dating from the early to mid 1800s plus shops, art galleries, restaurants, movie theaters, live theatre and a magic show production.
Please go to our website for more information on things to see and do and our recommendations on dining during your stay in Paradise; https://thewhaler1252.com.
Keywords: Oceanfront Condominium
Finest View On Maui
Kaanapali Condo
180 Degree Panoramic View
Maui Condo
Ocean Front Condo
Full refund is given for cancellations up to 60 days prior to the first day of occupancy(120 days for Christmas rentals). For cancelations received less than 60 days prior to the first day of occupancy(or for Christmas rentals 120 days prior to occupancy) refund is given according to the ability to re-book the unit less a re-booking fee of $250 and any commissions or credit card fees.
Our HAWAII GE and TA tax number is 203-112-8576-01.
Our on island contact is David Madrigal who with his family also does our cleaning and minor maintenance. His cell phone number is 808-344-5065 and his email is: thegr8iam@gmail.com.
Reviews
This listing doesn't have any reviews yet
About the Host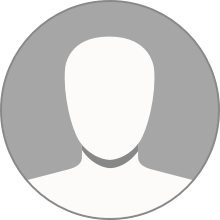 Gordon Fall
Jul 30, 2018 Carole and Gordon Fall and their family have been coming to Maui since 1971. Carole is a retired anesthesiologist and Gordon is a semi-retired family physician in their home city of Seattle. Their family includes 3 children, two son-in-laws and 5 grandchildren. They purchased their first Maui home in The Whaler in 1976 and have owned three different units in The Whaler. Currently, they own and use 1252 which is the penthouse unit in Tower II. At least two to three times a year they stay in their unit in The Whaler for several weeks or months at a time. They are constantly upgrading the unit or adding or changing furnishings. Carole and Gordon purchased this Condo in 1980 WHY CAROLE AND GORDON CHOSE THE WHALER Carole and Gordon have traveled extensively to every continent and have found that there is no better place than Maui to combine relaxation, peacefulness, safety, along with a wide variety of recreational and entertainment activities and== an ideal year round climate. This realization and the relatively easy access to Maui from Seattle prompted them to initially buy their first unit in The Whaler in 1975 and then as the family grew in 1980 bought this 2B2B unit to better accommodate the family. WHAT MAKES THIS CONDO UNIQUE Staying in The Whaler allows you to walk the length of Kaanapali Beach and visit 5 hotels, numerous condominium projects, more than a dozen restaurants and many shops without ever having to cross a street. Swimming, surfing, fishing, snorkeling, sailing, tennis, golf, many restaurants and shops are just a few yards away. In 1252 in The Whaler you have both the finest view on Maui and the quietest location in The Whaler.
or call if you have any questions on this listing.