Private Handcrafted Cottage, Walk to Secluded Beach, Hot Tub, Tandem Kayak, WiFi
Summary
1 Bedroom, 1 Bath of Romance & Adventure at Ocean End of an 7.6 acre family farm
"Twin Hearts", a Kauai North Shore vacation rental homestay cottage is a wonderful private one bedroom, one bath handcrafted rental accommodation on our 7.6 acre Kauai North Shore estate and farm parcel. The handcrafted cottage features tons of privacy and a sweet hot tub, as well as close beach proximity, a scenic walk away.
Details
Room Type:
Entire home/apt
Amenities
Essentials
Towels, bed sheets, soap, and toilet paper
Photos
House rules
Check in after: 3 PM
Check out before: 10 AM
No events or parties
No smoking
Not suitable for pets
Infant-friendly (0-2 years)
Child-friendly (3-12 years)
Description
'Twin Hearts' a Kauai North Shore vacation rental homestay cottage is a wonderful private one bedroom, one bath handcrafted rental accommodation on our 7.6 acre Kauai North Shore estate and farm parcel. The handcrafted cottage features tons of privacy and a sweet hot tub, as well as close beach proximity, a scenic walk away.
You must share the outside space with Curly, one if our most adorable farm cats, who has claimed the cottage lanai as his territory.
Our guests, many of them repeat visitors, adore both the cottage and Curly!
Our organic ethic precludes us from spraying any toxic pesticides, and while we deal topically and organically with any of the many pests that enjoy living in the sub-tropics, you must be prepared to possible encounter the occasional ants, or geckos, or even a cockroach or two. If that is bothersome, you may be better off renting at a toxic property.
This private cottage, which is fully screened, is an exquisite, architecturally interesting, sustainable redwood home with lots of special features and privacy, about 250 feet (and lots of hedges and trees) from our home.
The cottage is accessed via a completely private 250 foot long rolled gravel driveway from the paved cul-de-sac road.
The cottage is comfortably and tastefully furnished, island style, with a hand-carved king sized poster bed with soft cotton sheets in the bedroom, a lovely living room with comfortable new queen sofa bed, a tiled bathroom, and a full-on entertainment center with satellite TV, DVD, and CD stereo. Furniture and furnishings are oriental and island-style, with some antiques and original art.
For those who enjoy using the internet, we offer high speed WI-FI.
As a special perk, the cottage now comes with a Tandem Kayak, complete with paddles, backrests, life preservers and car roof rack, perfect for jungle river adventures on Kauai's numerous waterways. That's WAY fun and easy, even if you have never kayaked before!
There are laundry facilities and a full indoor bathroom, as well as a hot and cold outdoor shower for washing the sand off when returning from Kahili-Quarry beach, which is just down the road, or any other one of the 10 world class beaches nearby.
Consistent trade breezes keep you cool and refreshed although, to be on the safe side, we have installed a decorative tropical ceiling fan in the bedroom.
There are a myriad of world class beaches close nearby. Kahili Quarry Beach is within walking distance, or you may zip down with your rental car. Kalihiwai Beach and the trailhead to Secret Beach are just 6-7 minutes away. Also nearby are Anini Beach, Hideaways, Waiakalua (wanna be all alone on a tropical beach?) and the scenic Kilauea Lighthouse.
When looking at a map of Kauai, use the Kilauea Lighthouse as a locator- it is the northernmost point on the island, and your cottage is about 1.5 miles to the southeast. The location is convenient- close to restaurants, bakeries, 2 farmer's markets each week, and fun shopping. It is an easy drive further west to Princeville (10 minutes) or Hanalei (15 minutes) yet not far the other direction to the East and South sides and to Waimea Canyon on the West side.
Twin Hearts is a legal, permitted "homestay", Class IV Zoning Permit Z-IV-2015-35, Use Permit U-2015-34, Special Permit SP-2015-12. These permits are extremely limited.
So let's see... ocean views, mountain views, private hot tub, acreage privacy, close beach proximity, laundry facility, wireless high-speed internet access, a tandem kayak, and a stunning, affordable handcrafted cottage. Plus, it is LEGAL! It doesn't get better than this. Come to Kauai and enjoy it in class at our private cottage!
Rates are based on 1 or 2 guests. Additional guests are charged at $15/night each, plus taxes. Twin Hearts can sleep up to a maximum of four guests.
Reviews
Amazing piece of Paradise!
We loved this beautiful very private cottage surrounded with windows. Everything from the cottage to the stunning beauty of the gardens, the hot tub, outdoor shower and hammock. All designed with such creativity. Walking distance to a spectacular beach was one of many highlights. As was Na' Aina Kai Botanical Garden right down the street. The owner, Bruce, was quick in response to initial inquiry and confirmation without a hitch. Loved the fresh fruit from their organic farm adjacent to the cottage. Thank you for such a splendid place to celebrate our 25 anniversary. Note: the area Northwest of Hanelei Bay was sadly still down due to the rains and flooding in April, but there was sooo much to see and do to that point. We'll just have to come back again to explore parts beyond. We would absolutely love to stay in this piece of paradise again. Mahalo
This place is clean and easily the best place we have stayed!
The property is beautiful! It's a little secluded slice of heaven on Kauai. You can hear the waves crashing at night! The grill and kitchen are great for making your stay more affordable. Everything about this place is amazing! I would highly recommend this stay to anyone!
Beautiful hexagonal cottage on a family farm
We loved this cottage Away from town but accessible to beach and trails
We enjoyed our stay! Not sure why they haven't posted pictures of the kitchen as it was perfect. Everything we needed, two burner hot plate, large toaster oven, coffee maker, etc. Also a nice clean BBQ. Nice to have a hot tub, and the outdoor shower was fantastic. Beautiful walk down to the local beach. Basic supplies could use a refresh. Not much provided in staples (old s & p, tiny amt. old oils), 10 paper napkins, 1.5 roll tp, but adequate towels, dish cloths, foil, baggies and paper towels. Make sure you enjoy the fresh fruit provided on check in. Delicious!
My wife and I celebrated our 50th birthdays in this wonderful cottage. If you'd like a secluded, rustic cottage, but with all the modern amenities, on the north shore, this is a great choice. The cottage is as pictured, except the new hot tub is behind the house, and the deck has a table and chairs on it. We spent a lot of time on the deck, which is guarded by a feisty, friendly cat and lots of geckos. Everything is modern and in great working order. Cottage cools down nicely at night. The hot tub under the stars with a great outdoor shower was wonderful. Location is just a short distance off the main highway near Kilauea and very close to a beach. You can hear the surf at night. Shrubs and trees surround the yard, so that you are visually secluded from the owners on one side and neighbors on the other. In Kilauea we tried Palate Wine Bar & Restaurant and Kiauea Fish Market, both excellent. Good restaurants in all the towns on the island. Owners were very responsive to email and texts. We had one minor appliance breakdown that they fixed the same day. Thanks for a wonderful stay!
Great Space, Great People, Beautiful Island!
Bruce and Cyndee's Twin Heart's guest house is lovely and private on a secluded corner of their 7-acre farm. The bed was comfortable, the hot tub was a treat and the location was very convenient to amazing beaches. We can't wait to come back!
Beautiful property, just gorgeous. Quiet, peaceful, with tons of exotic birds.
The cottage was everything we had hoped for. We have used this site many many times, and have found it can be hit or miss. This rental, and our experience there, was one of the best to date. As a chef, I was delighted at with all the spices, condiments, and whatnot that were available, and cooked at the cottage nearly every night, and loved it. There are actually sharp knives! The owners are quite accomodating, and seem like real sweet folks. We look forward to our next visit.
Peaceful and great location to the beaches and grocery store. Thank you!
We loved our stay at Twin Heart cottage. It was everything and more. From the garden view to the hot tub, from the soft bed, to the stream access with supplied kayaks, everything was perfect!
Besser kann man auf Kauai nicht wohnen
Wir verbrachten im Sommer 2017 zwei Wochen auf Hawaii, davon eine in Twin Hearts auf Kauai. Wir hätten es nicht besser treffen können! Das Haus befindet sich auf einem weitreichenden Gelände, auf dem der Besitzer des Hauses im Familienbetrieb zusätzlich noch seine Öko-Farm betreibt. Mit klassischen Agroturismus hat das allerdings wenig zu tun - das Gelände auf dem sich das Haus befindet, ist wunderschön gepflegt und gleicht eher einem tropischen Garten als einem Bauernhof. Zudem hat man auf diesem Gelände absolute privacy, da vom hohen Büschen und Bäumen abgegrenzt. Das Haus selbst ist sehr geräumig, liebevoll eingerichtet, und sowohl im Sänitär- wie auch im Küchenbereich sehr gut ausgestattet; es hat uns an nichts gefehlt. Zum Haus dazu kommt on top und kostenlos eine Katze, die dem Besitzer gehört und die Veranda als ihr Revier auserkoren hat: Curly! Die Katze ist sanftmütig und gut erzogen. Weder bettelt sie nach essen (sie wird ja gefüttert), noch darf sie ins Haus gelassen werden, so dass auch Allergiker keine Probleme haben dürften. Drei tolle Extras müssen unbedingt noch erwähnt werden: die Außendusche, mit dem man sich schnell und einfach den Sand abwaschen kann, bevor man das Haus betritt, die riesige Hängematte im Garten, und natürlich den Whirlpool, den man sowohl warm wie auch kalt betreiben kann und der unsere Tage auf der Insel so richtig erholsam machte. Wenn man unbedingt was am Haus kritisieren müsste, dann lediglich, dass die Küche etwas klein ist; es gibt nur zwei Kochfelder. Da aber die wenigsten im Urlaub einen 5-Gänge-Menü für 8 Personen zubereiten wollen werden, ist das eher weniger problematisch; wir haben fast jeden Tag ohne Probleme dort gekocht. Wir hatten nur kurz das Vergnügen, den Besitzer zu treffen (wie gesagt: obwohl er ebenfalls auf dem Gelände wohnt, wird Privacy sehr groß geschrieben), der sehr nett, kooperativ und extrem hilfsbereit ist. Nicht allzu weit vom Haus entfernt befindet sich schöner Strand, den man mit einem Fußmarsch erreichen kann. Wir haben aber die westlicheren Strände bevorzugt, die schnell mit dem Auto erreicht werden können und wirklich zauberhaft sind; wer einmal den Strand von Hanalei sehen durfte, wird nie wieder woanders Urlaub machen wollen! Dank Twin Hearts wurde der Aufenthalt auf Kauai zu einem wirklich zauberhaften Erlebnis; wir können das Haus nur jedem wirklich wärmstens als Herz legen. Nochmals herzlichen Dank an Bruce und seine Familie, die das alles ermöglicht haben!
Farm stays beat the heck out of a condo any day.
My husband and I enjoyed a 7-night stay at Twin Hearts. Exquisite craftsmanship. We were supplied with a bowl of fruit from the farm stand which was turned into a delicious fruit salad and smoothies. Our favorite attraction of the week was Curly, the friendly porch cat (not allowed indoors, so allergy sufferers need not worry). He was very welcoming and it filled the void of having left our pets at home. The geckos were also super cool. We laughed nightly at their happy chirps. The house had all the amenities we needed: • Great outdoor shower (so amazing we didn't bother with the one inside) • Comfortable king-sized bed • Good Internet • Plenty of room on the deck (The hot tub was moved!). • Excellent ventilation (louvered windows all around, ceiling fans, stand-alone fans). • World class, quiet beach in walking distance • Peaceful, private, surroundings - I personally enjoyed rooster noises… way better than woodpeckers on the metal chimney at home… or blood curdling coyote screams. One day a red crested cardinal landed on the lounge chair right next to me. Bring a bird book! • Functional kitchen – A stop at the Waima farmers market on Tuesday set us up nicely to be able to cook our dinners every night. There is a Waring professional series double-burner hot plate and a convection toaster oven that is large enough for a pizza (temperature was accurate and even). Create extra work space by using a most-excellent coffee press instead of the drip coffee maker. • Washer/dryer – We mountain biked or hiked in the rain every day and consequently got covered in red mud (used bucket/foot bath thingie to rinse everything first). Tips: • Be sure to make sure your rental car has a roof rack. Bruce and Cyndee supply a high quality tandem kayak that you would pay $60 or more a day to rent (we realized too late our "free" car upgrade didn't have one… so sad). • There is a guest book in the house is worth reading through for helpful information. • Pack one of those cool Eno hammocks for the local beach.. lots of places to hang it! • Pack some parachute cord for more clothesline space. We hate using dryers.
This place is amazing and secluded! 100-200 yards from the main house and surrounded by beautiful tall trees and bushes so it feels like you're alone. They have lots of fun gear and there is everything you could need in the house, which is spacious for two. And clean. The hosts are super friendly, happy to show you around the family farm, and also quickly responded when we had a couple of questions. Otherwise, we did not see them much and they gave us private space. It is a quick .5 mile walk or drive to a beautiful beach that seems to have great surfing and is not busy at all. This is the first of two places (similar price points, similar part of the island) we stayed on our first trip to Kauai (for our honeymoon), and it far and away is our favorite. If we are fortunate enough to come back this way, this is where we'll be looking to stay.
This place was amazing. Even though it may be nice and warm in Kauai, a soak in the hot tub at the end of a day of running around is always appreciated. Bruce was very helpful to us and respected our privacy. I especially loved laying in the awesome hammock in the backyard. The "tree wall" they have around the property keeps you feeling very secluded and also gives the impression of being in a tropical jungle! Orchids grow off of the trees and geckos of all sizes run around everywhere. I think that had to also be the comfiest bed I've ever slept on. We used their Kayak to ride up the river that leads to the ocean as far as we could, and ended up in paradise all around. Their kitchen has everything you need to stay in and cook a nice meal, too. What a great stay!
Beautiful private cottage + easy walk to gorgeous beach
We really enjoyed our 5 days stay at Twin Hearts. The place is very private and far off from any main road, so no traffic sounds. It's located on an organic farm (wish we had known that as we did grocery shopping before), so don't buy mainland eggs or produce at the store! See what they have first. This was the only spot we could find local pasture raised organic eggs... they were delicious. The kitchen is perfect for cooking with gas burners and stainless steel pots. There's a beach down the road that requires a picturesque 10 min walk. We were confused by old reviews that described the road as dangerous. If you're of average age and health you won't have a problem getting there. It was one of the loveliest beaches we visited on the island. Be sure to walk all the way west on the beach to the river. For the north the location is great because it's not as touristy as Hanalei, which is close anyway. You're close enough to good food in Kapaa, east side and north side attractions. Roosters/ chickens: they are everywhere, not just here. We stayed at the Poipu Marriot the week before facing the ocean and even there, over the sound of the ocean those nutty roosters kept us up all night. The big commercial resort could not/ did not do anything to curb the roosters. I can't wear earplugs, but got used to the roosters eventually. The only downside to the cottage is that the hot tub uses up most of the deck which leaves very little room for a little cafe table. The table is sufficient for a meal, but there's no place to lounge on the deck. There is a great hammock in the lawn, lawn chairs, matts etc. We used the tub one evening since it was there, but it had to be heated all day. If you're only on the island for a week you'll likely be out all day anyway.
We were more than pleased. The owners had thought about almost everything. Very private. A well equipped kithen. Hot tup on the deck. Kayak, boogie boards and snorkling gear, all provided. We will most certainly go back.
We stayed at Twin Hearts for a week and loved it. It had all of the amenities we wanted: washer/dryer, WiFi, hammock, kitchen. An ice chest, beach mats and chairs, etc. were also available for our use. The place does not have AC, but it wasn't once missed. There is a friendly porch cat who enjoyed sitting on the hot tub and the small bites of fish we provided. Kauai has chickens everywhere, so the only downside to this place were the nightly rooster calls. Ear plugs were helpful! I would definitely stay here again!
About the Host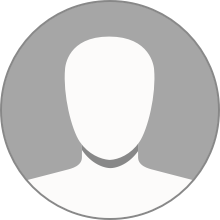 Bruce Fehring
I am a farmer and a softball player, a bit tired of traveling the world. It can be hard to justify traveling when you can just stay at home and enjoy Kauai
or call if you have any questions on this listing.