VERY LOW SUMMER RATES FOR LARGE GRND FLOOR CONDO W/2ND PRIVATE BDRM! BEST VALUE!
Summary
Spacious Affordable Condo, Mstr Bdrm w/King + Sleeping Den w/Queen, Sleeper Sofa, and 2 Baths
We have great year-round owner-direct rates for vacation rental of our highly desirable property with additional sleeping den and modern appliances and all the essentials for your vacation, as well as near term specials! Contact us using mauikam at gmail. We do remain dedicated to stay competitively priced when compared to even smaller less well equipped units, providing a very competitive owner-direct rates for our popular large condo. This results in very high value and great vacation experiences for our guests who love our accommodations, and we make it affordable for everyone without sacrificing quality! Email us at MauiKam@gmail.com for direct pricing and any questions you may have.
Details
Room Type:
Entire home/apt
Property Type:
Condominium
Amenities
Essentials
Towels, bed sheets, soap, and toilet paper
Photos
House rules
Check in after: 3 PM
Check out before: 11 AM
No events or parties
No smoking
Not suitable for pets
Infant-friendly (0-2 years)
Child-friendly (3-12 years)
Description
We have great year-round owner-direct rates for vacation rental of our highly desirable property with additional sleeping den and modern appliances and all the essentials for your vacation, as well as near term specials! Contact us using mauikam at gmail. We do remain dedicated to stay competitively priced when compared to even smaller less well equipped units, providing a very competitive owner-direct rates for our popular large condo. This results in very high value and great vacation experiences for our guests who love our accommodations, and we make it affordable for everyone without sacrificing quality!
Guests love our beautiful and large ground floor Maui Kamaole Condo (see comments on the link below)! Repeat visitors to Maui often comment that our condo is the best they have stayed at, and certainly the best value. Our unit has a large comfortable master bedroom with a King bed plus a very comfortable separate sleeping den with a Queen bed across from the second bathroom. Our spacious condo is perfect for you to relax and enjoy paradise! Also, our kitchen is fully furnished with modern equipment, dishes, utensils and flatware for all your cooking and dining needs, and we offer FREE INTERNET CONNECTION including WiFi for your laptop so you can even connect on the lanai! Some Condo owners or management companies charge for their internet connections, which may not even include the convenience of WiFi. This is still another amenity that adds to the value of our condo rental and your enjoyment of your vacation.
Our prices are extremely competitive. Also, if you stay more than four weeks anytime of the year, or fill last minute gaps, we sometimes are able to give additional discounts! Check us out---We are modern and comfortable! There is no better total value on Maui!!!
Our Luxury Condo is centrally located in a quiet area of the complex, between the two swimming pools in the sought after Maui Kamaole in South Kihei near the Wailea border. Maui Kamaole offers peaceful privacy in a quiet and beautiful tropically landscaped setting on over 23 acres, and is across the road from the beautiful Kamaole III Beach and park, and you can see the ocean from our lanai. Also, nearby are several of the other high rated Maui beaches.
This large (1039 square feet plus a large back lanai and front courtyard) ground Floor den unit is much larger in the living area as well as sleeping areas than 1bdrm/2bths units without a den and about the same size as many upstairs two bedroom unit without having to climb stairs. Up to four guests can sleep in the two large beds, plus we also have a queen size sofa bed if needed!
Our Non-Smoking Condo is tastefully decorated with Hawaiian style furnishings and artwork throughout, and is completely furnished for all your needs while relaxing on Maui including beach towels and chairs, along with other extras. The Master Bedroom has a comfortable California King size bed with a lovely private attached courtyard. The large Master Bath has two sinks and a tub/shower with a roomy 'hotel shower curtain' bar, . The small Den does not have a window, but has a Queen bed and is located directly across the hall from the 2nd bathroom with a shower stall. It works well for a second couple or children. In addition, we have a queen size sofa bed in the living room. We are sorry, but we do not allow pets.
There is a new TV with DVD in the Living Room, along with a Stereo and CD changer. There is also a new slim profile TV in the Master Bedroom. We have stocked some books, DVD's and CD's for our guests. This is the perfect place to lay back, relax and enjoy the Aloha spirit for individuals, couples and families, while being nearby all the activities that make Maui famous!
Another major plus is we live on Maui half the year and can help make sure all your needs are met, and in addition we also retain an excellent management professional team who pride themselves on customer service and are readily available to help out in case you have additional needs! We look forward to welcoming you as guests in our Maui Vacation Home and doing what we can to help assure you have a great vacation on Maui.
Please contact us via gmail with our user name "mauikam", (mauikam@gmail.com) and we promise to respond quickly and save you money!
Mahalo Nui Loa.
Keywords: Condominium, Den, Large, Modern, Special Owner-Direct Rates
Rates are subject to change.
PayPal fee of 3% for direct domestic bookings (4.5% for foreign credit cards).
Ask about longer term stay discounts!
Cancellation policy: we retain half of the deposit if cancelled 4 months or more prior to arrival, and we retain the full deposit if cancellation is less than 4 months prior to arrival and prior to full payment. Full payment is required 2 months before scheduled arrival date. Once full payment is received, if canceled within those 2 months, we can only refund a prorated amount of total payment based on how much we are able to re-book, less expenses, during the reserved period.
Reviews
Wonderful Maui experience with high quality accommodations.
Nice, centrally located condo
We enjoyed the condo and its location. It was near enough to the downtown to walk everywhere and right near the beach. It was also located near the hot tub and pool so it was very easy to stroll over and take a dip. The condo was well stocked with all the necessary items we needed for cooking and enjoying a day at the beach. Both beds were comfortable to sleep in though the extra bedroom was somewhat cramped getting around the bed. We would certainly come here again.
Clean unit, just as described. Owners were great to work with. Nice facilities. Would stay here again.
Really enjoyed the size and location of the unit. Easy access to beach and shopping.
The unit is located toward the back of the property which cut down on traffic noise. Unit was comfortable with good mattresses, bedding and bath towels. Some basic items were lacking though such as t-towels, dish clothes, garlic press, beach chairs. The outside lawn furniture was ripped or worn through and should be replaced as we were not able to use 2 of the chairs. Great access to the two pools and very quiet without walk by traffic on the lanai. Owner was very easy to reach and provided good instructions and prompt replies to my inquiries. Would definitely stay here again.
We enjoyed our stay in the spacious condo. The property is nicely landscaped and the pools/hot tub areas are both nice. The building was quiet and we like the area of South Kihei the property is located in. The condo itself is great value for the property and area, conveniently within walking distance of the beaches and some of the businesses in south Kihei. We really liked how the building is set up the hill in beautifully landscaped grounds and was quiet and serene, especially the lanai. The condo itself is fairly basic but reasonably comfortable. It was clean enough but could use a deep clean (spotty carpet, dusty shelves/ornamental plants/carpet areas, dining area walls need a scrub down, area under the sink is pretty dirty). The carpet, flooring, and outdoor furniture shows some wear and tear. The back courtyard looks fairly neglected. The back entry to the condo from the parking lot was full of leaves/debris that never got cleaned up the 10 days we were there. The overall property maintenance was excellent around the pools, BBQs, and walkways but the attention to the yard/steps to the buildings/building walkways were uneven. The BBQ area in front of the condo is really nice, and the pools are very close. The decor in the condo is pleasant and the furniture comfortable. The beds are OK, and we appreciated the king bed and spare bed in the sleeping den. The internet worked great and the tvs are nice. There are a bunch of books on a shelf and a couple DVDs. There were no paper towels or coffee filters and we had to hunt for potholders, kitchen towels, and condo/property information (stuffed in the shelves under the tv). None of the kitchen pots had lids that fit (we only found one pot lid). Bring your own French press if you prefer non-percolator coffee.The bedrooms don't have overhead lights and it took a bit to figure out the light switch situation. There were some beach items we found in the closet and back courtyard but they were pretty beat up so plan to bring what you need or purchase after arrival. Overall we had a good stay and I would recommend this property as excellent overall value for the location plus easy of renting and interaction with the owners and property.
Easy access with great parking in the best part of Maui. Clean and modern with all of the amenities. Even the plates and chargers for an elegant dinner, then after dinner wine sitting in the beautiful landscaped patio. This will be an annual stay for our family.
Paradise for Our Family of 4 - Wonderful Unit
We loved staying in this spacious ground level unit at a wonderful complex. Phil and Susie's condo was perfect for our family of four. The king size bed in the master bedroom was incredibly comfortable. And the second bedroom (Den) was perfect for our boys (10 & 12) to share. We ate dinner outside several nights enjoying the patio garden area and view. The unit is located near the lovely tropical pool and hot tub on the condo grounds which we enjoyed daily. We also could have walked to Kam III beach (great for morning snorkels with sea turtles and afternoon boogie board sessions), but preferred to drive so we could access our boogie boards, chairs, towels and snorkel gear easily and drive home after a wonderful day a the beach. We were also close to other snorkeling beaches Ulua was great (5 min drive from condo and saw a shark and ray). We enjoyed walking to many restaurants when we didn't cook in. Our whole family can't wait to return to Maui and Phil and Susie's unit! Thank you for helping to make it such a wonderful family vacation!
An easy and wonderful holiday
This condo is the perfect spot for a family holiday. Lots of room for everyone, including a great outdoor space, and excellent appliances, furniture and set-up. The complex is beautiful and lush with tropical plants and we loved cooling down in the pool each day. The closest beach was Kamaole III which is good for kids as there is a shady park behind it and also a good spot to watch the sunset - I snorkelled next to a turtle there too. We went to quite a few of the restaurants in Kihei and they were fun, but also enjoyed going round the corner to Wailea.
Really enjoyed our stay at Phil and Suzie's condo in Kihei. Beaches within walking distance with snorkling right there. All the amenities of home and plenty of space. Swimming pool, hot tub and grills clean and easily accessable. So pleasant to sit outside on the lanai in the morning enjoying coffee or in the evening enjoying a drink.
Beautiful accommodations/excellent location
Our family spent the week in Phil's condo. It was HUGE and accommodated our family very well for the sleeping arrangements and became the favorite meeting place for our two families to eat meals. The property is very clean and very well kept. It is centrally located - you don't need a vehicle to get to the beach and it is easily within walking distance to eating venues. The pool is amazing as well - waterfalls flow into the pool and there is also a hot tub if you think you need that in the evening. If we return to Maui we will definitely return to this condo. We travel lots and were surprised at how spacious the property was. In addition they provided beach chairs, boogie boards, sand toys, snorkeling gear. They know how to make a home away from home which means you don't have to pack everything but the kitchen sink. Thank you Phil for a wonderful stay. Highly recommend this property.
My husband and I have stayed in various units in the Maui Kamaole complex. We like it because it is quiet while still being close to all of the restaurants, shops, and beaches. This condo was perfect for our large family. There were six of us (2 adults and 4 young kids) and it felt like there was room for everyone. We enjoyed the very private ground-level deck off the main living area. It was also nice to have the pool, tennis courts and BBQs so close! As the kids weren't into drives around the island, we spent most of our time at the nearby beaches in Kihei and Wailea. The kids made good use of the boogie boards and snorkel gear. We hope to return for another stay one day!
The condo is very spacious, clean and comfortable. We felt like we were at home. The washer and dryer were a plus and the kitchen was well equipped with utensils and dishes. The condo is located in the best part of the whole island with plenty of restaurants, shops, etc. nearby. We loved that the condo had beach chairs, beach towels, umbrellas, and a small cooler for use, this saved us from having to rent the gear. We had the best time ever and will definitely recommend this condo to friends and family.
Our month long visit was as wonderful as ever! The condo is beautiful and wonderfully equipped and in the best location! lots of local stuff to do and tourist attractions in every direction. The beaches are great up and down the coast and the one right across the street from the property is our favorite for sunsets. Take time to drive down the coast and experience the different flora. This location is great for families or couples with or without friends. Quiet complex and great family friendly local beaches. PS Don't miss the fish tacos at Coconuts! Thanks Phil and Suzie
Loved the location. Condo was comfortable and clean, couldn't ask for more
We enjoyed our time at the Maui Kamaole. The condo is spacious, well maintained, and had everything we needed. The grounds are beautifully landscaped, the pools were great, and our son loved exploring. Friends told us that this part of the coast could be windy – this was not the case at all. We enjoyed being so close to so many beautiful, family friendly beaches. And we appreciated Phil's extra help in organizing our trip, in particular suggestions where we could rent baby equipment. Overall, a very good match for our family, and I would stay here again (but for longer!) during our next trip to Maui.
Very clean and close to beach and shopping and pool close to condo.
A little bit of heaven in paradise.
We could not have been more pleased with this Maui Kamaole Condo. Phil was there to greet us and, from the first moment of our stay, we enjoyed everything about the unit. It is well kept , well equipped, spacious, and generally feels like home. We are Maui veterans, and this was one of the two best places at which we have ever stayed. We'll definitely try to get back.
We have just returned from 8 days in Maui at the Maui Kamaole and we had an excellent time. We have been to Kihei several times and feel that this condo and complex was the best of the bunch. The condo was clean, well equipped and welcoming, and the complex was well maintained and quiet. A perfect holiday location. We travelled with our three teens and they enjoyed the pool and hot tub (just a little too hot) and the great location between Kihei and Wialea. We would highly recommend this condo and complex and plan to return in the future.
Stayed at this lovely condo June 1-11. The area was so lovely and quiet, perfect spot for R & R at the beach or pool and near so many areas. Hated to leave. Thank you!
Phil, The condo was ex...
Phil, The condo was excellent - the location (close to pool), furnishings and kitchen utensils (up-to-date), clean, and private. Thanks for the quick and great customer service. And we received the cell phone charger (we forgot). We're planning a vacation next year to Maui and I will definitely look you up. Mahalo, Dennis V.
Aloha and Welcome! The...
Aloha and Welcome! These are recent past guest comments from our guest book on their stay at our Maui Kamaole condo. If you have stayed with us, we hope you enjoyed our island home and the rare beauty that is Maui. If you did not sign our guestbook in the unit, we would appreciate hearing from you, so please take a few moments to share your comments here in our online guest book. Mahalo and Aloha!! Phil and Susie
About the Host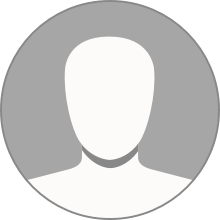 PHILLIP SCHULTZ
Retired, married and live on Maui for about 5 months each year, and in Reno/Tahoe area the rest of the time if not traveling. We have owned and managed our beautiful condo for over 15 years and have been vacation renting it since 2006. We are always available to help out and give Maui vacation advice, and have two very professional helping us out when we are off island.
or call if you have any questions on this listing.